-
-History of the Faculty
Sorry this page is currently under construction!
- Geographic location :

 It is located in the city of Mansourah (West of Tlemcen), in pleasant surroundings and close to the City Militaire imama.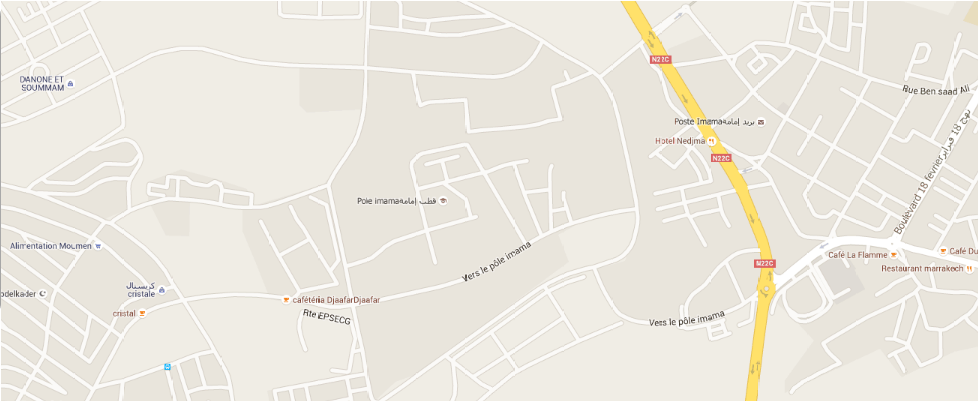 - Missions of the Faculty
The Faculty is a unit of the University Abu Bekr Belkaid teaching and research.
 The main missions are:
• Development of scientific research for the benefit of the economic sector.
• Scientific cooperation both nationally and internationally with other universities.
• Training LMD (Licence Master Doctorat)

- Bodies of the Faculty
• Scientific Council of the Faculty.
• Faculty Council.
• Scientific committees of the departments.
• Educational Committees coordinations.
• Training Teams.
• Teaching Teams.
- Statistics of the Faculty: Departments:
Departments:
The Faculty has 03 departments:
Department of Economic Sciences.
Department of Commercial Sciences.
Department of Management Sciences.
Department of Finance and Accounting.
The faculty has 04 branches:
• branche of Economic Sciences.
• branche of Commercial Sciences.
• branche of Management Sciences.
• branche of Finance and Accounting.
Attractive training courses:
13 specialties licenses LMD
17 specialties Masters
07 PhD specialties LMD
22 specialties in science Ph.D.
Important research Pole:
The Faculty of Economics, Commercial  and Management Sciences gives great importance to scientific research in order to participate in regional and national economic development. Faculty groups.
 07 research laboratories
150 research professors
35 research projects CNEPRU
19 research projects PNR